The seealljobs.com provides a free job alert for all Pakistani citizens. In this jobs alert service in which you  will get daily updates about Govt jobs, private jobs and overseas jobs. You can see these job alerts in your email box if you have already subscribed to our jobs alert for free.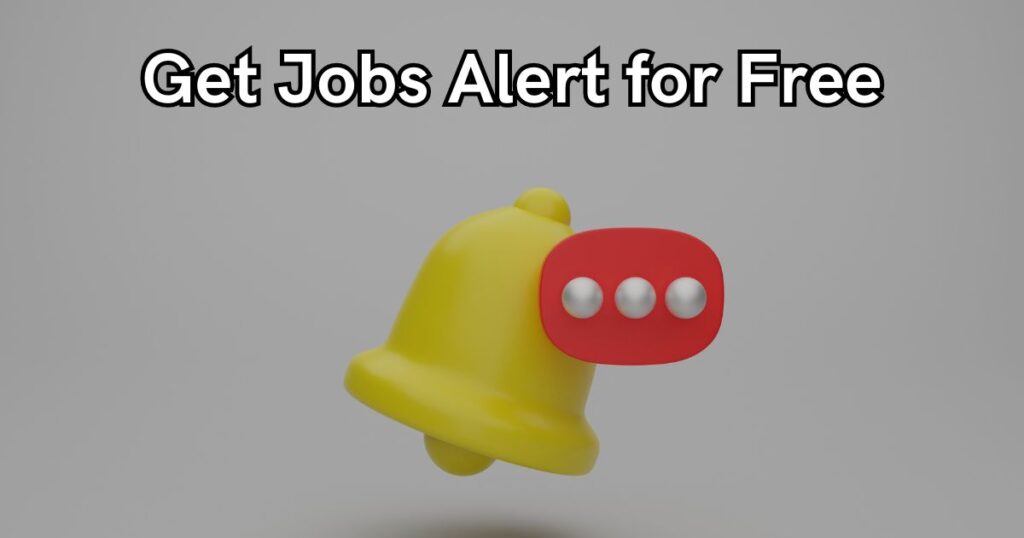 How to get Job Alert Free
There are so many methods for job alerts available on the internet but here I explain only three methods of job alerts and all these are free of cost.
Method 1: Push Notifications for featured jobs
When you visit our website seealljobs.com you see a push notification, just  Click on "Allow" to get daily jobs and scholarships notifications. See below image for jobs alert notification structure.
Jobs Alerts Dialogue Box
When you visit this site you get this type of dialogue box "seealljobs.com wants to Show Notifications". When you click on allow you will get daily job alerts for free about recent jobs in Pakistan. So make sure to subscribe to both devices like laptop or computer and mobile.
Troubleshoot website page again: If the notification box doesn't appear, and click the Subscribe button.
Method 2: Subscribe through Email
The second method to get job alerts is email subscription. By subscribing through email you can also get jobs alert notifications.  Through this method you can get regular job updates as any job detail published on this site.
Method 3: Get Whatsapp alerts for Jobs in Pakistan
If you are interested in getting whatsapp alerts for daily jobs, simply join any of the following jobs whatsapp group, We regularly give various job updates in our these whatsapp groups.
Importance of Job Alerts
Job alerts are important for several reasons, providing benefits to both job seekers and employers. Here are some key reasons why job alerts are valuable:
Timely Opportunities:
Job alerts notify job seekers about new opportunities as soon as they become available. This ensures that individuals are among the first to apply, increasing their chances of being noticed by employers.
Efficient Job Search:
Job alerts streamline the job search process by delivering relevant openings directly to the inbox or mobile device of the job seeker. This saves time compared to manually searching through numerous job listings.
Increased Visibility for Employers:
Employers benefit from job alerts as well. By using these systems, companies can reach a broader pool of qualified candidates quickly. This increases the chances of finding suitable candidates for their open positions.
Customization and Targeting:
Job alerts can be customized based on criteria such as job type, industry, location, and salary range. This targeted approach ensures that job seekers receive notifications for positions that align with their skills and preferences.
Proactive Job Hunting:
Job alerts encourage proactive job hunting. Rather than waiting for job seekers to actively search for positions, alerts prompt them to consider new opportunities regularly, fostering a more dynamic approach to career development.
Competitive Advantage:
In a competitive job market, being among the first applicants for a job can be crucial. Job alerts give candidates a competitive advantage by allowing them to act swiftly when a relevant position becomes available.
Stay Informed about Industry Trends:
Job alerts often include information about industry trends, skill requirements, and company profiles. This keeps job seekers informed about developments in their field and helps them tailor their applications accordingly.
Flexibility for Passive Job Seekers:
Passive job seekers, who are currently employed but open to new opportunities, can benefit from job alerts without actively searching. This allows them to explore potential career advancements without investing significant time in job hunting.
Consistent Engagement:
Job alerts maintain consistent engagement between job seekers and the job market. Regular updates keep individuals informed and motivated in their job search efforts.
In summary, job alerts play a pivotal role in modern job hunting, providing a convenient and efficient way for both job seekers and employers to connect. They contribute to a more dynamic, proactive, and targeted approach to career management.